Mary Kom Hindi Bollywood Film Movie review, Johnson Thomas, Rating: * * 1/2
Mary Kom Hindi Bollywood Film Movie review, Johnson Thomas, Rating: * * 1/2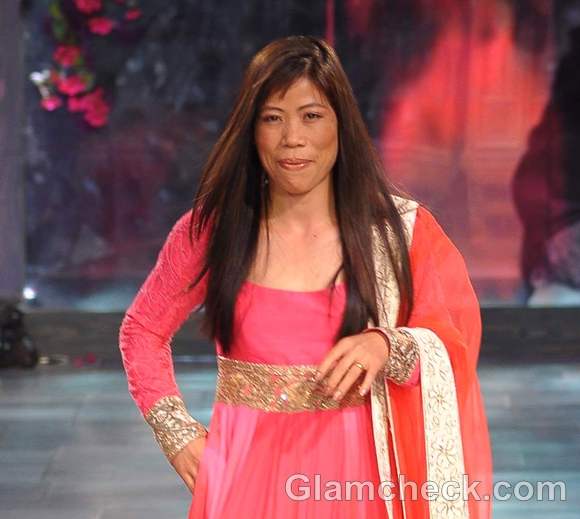 <a href="http://www.mrqe.com/"><a href="http://www.imdb.com/"><a href="http://www.wikipedia.org/"><a href="http://www.aasra.info/"><a href="http://www..com/"><a href="http://www.thepioneer.com efilmcritic.com/"><a href="http://www.talkingpix.co.uk/"><a href="http://www.newyorktimes.com/"><a href="http://www.timesofindia /"><a href="http://www.tirbuneindia.com/"><a href="http://www.hindustantimes.com/"><a href="http://www.dnaindia.com/"></a></a></a></a></a></a></a></a></a></a></a></a><a href="http://www.internationaltribune.com/"><a href="http://www.efilmcritic.com/"></a></a>
<a href="http://www.washingtonpost.com/"></a>
#Picks&Piques/SnippetFilmReviews/5thSept2014/JohnsonThomas
#MaryKom(Hindi) Rating: * * ½ Rocky but not Kom. A brave attempt comes unstuck.#OmungKumar's debut directorial effort lacks gritty punches and sting. It's more about a glorified street fighter than a guts-and-glory role model who fisted her way out of the bucolic remoteness of a sleepy rice hamlet in Manipur to world beating pre-eminence in a sport known for it's supremely controlled aggression. It may not do much as a true-fit biopic but it more than makes up for that by bringing Manipur back into the reckoning of mainstream India. #SanjayLeelaBhansali #OmungKumar #PriyankaChopra #MaryKom #RaindropMedia
Hindi Film Review
Pretty but minus the grit!
Cast: Priyanka Chopra, Sunil Thapa, Darshan Kumar
Duration: 2 hours 3 minutes
As bio-pics go , this one is certainly wanting. The treatment
Is pretty much mainstream, every aspect glorified with accompanying drum beats and the crescendo of music while the true-blue grittiness of a hard life, 12 years full of struggle and sacrifices, grit and determination, perseverance and pay-offs is frittered away in an attempt to make it an audience pleasing product. Frankly Mary Kom- the diminutive legend did not deserve such flimsy, insincere treatment. Her life is full of drama and her achievements simply legendary. Yet writer
Saiwyn Quadras' predictable screenplay excessive on Bollywood drama
, and director Omung Kumar's fit is meant to go the way of all flash.
I do understand and commiserate with where Omung kumar is coming from. It's his debut making movie as director and he had to convince a mainstream production to back it-a necessity for this story to reach a much wider audience. Before this film all he had as work experience were credits for opulent set design and hosting of game shows on TV. So his first salvo in cinema had to be one that made a mark on as wide an audience as possible. The problem here really was that by designing a product fit for imminent glory he lost the longer-lasting advantage of redefining moments in history that would have garnered him critical plaudits and classicized immortality. And that's presupposing that he had the talent to do so!
Mary Kom dared to blaze a trail of glory towards sporting immortality while Omung Kumar chose to seep his cinematic rendition of that true story in a sea of mediocrity. This creation doesn't even come close to 'Bhaag Milkha Bhaag' leave alone 'Paan Singh Tomar-' which, by dearth of sheer quality and creative integrity, has unwittingly become the barometer for filmmakers attempting bio-pics on sporting legends.
'Mary Kom' the movie lacks finesse, punch and sting. The narrative prefers to gloss over most of Kom's super achievements in favor of kitschy drama that looks and feels pretty much superfluous. The focus is on Kom's World championship achievements following a tough life, series of hurdles/ hardships and the rudimentary tiff with corrupt sporting officials. She also has that all-too-brief encounter with insurgents while on her way to hospital to deliver her babies. Omung is obviously interested more in milking the north-east situation and glorifying fake events in Kom's life in order to swell up the ante. Take the boxing sequences for instances. They play out as pretty much fake( and this despite there being a certified boxing coach associated with the movie). Kom's fist-offs with Sasha, her closest boxing rival also comes across as a figment of the filmmaker's corny imagination. Even the drama of one of her babies undergoing a life-threatening operation while she is being called to play her go-for-gold world championships face-off with Sasha, reeks of superficiality- played out in a hysterical sentiment inducing melodramatic paunchiness. The training sequences look like the heroine is getting ready for one of her 'Khatron ke khiladi' episodes while the marriage drama plays out in somewhat true fashion. But there's no attachment to be had. This film in no way resembles 'Million Dollar Baby' and frankly any comparison in that vein would be odious to Clint Eastwood's Knock-out film.
What makes the experience worse is the manner in which Bollywood Star Priyanka Chopra chooses to assay Kom. She is played as chirpy, excessively and unrealistically full-on energetic with her never-say-die fighting spirit coming on and off like a spray on rather than from deep within. Even the accented lingua is not consistently done. Priyanka though sincere and at times, strongly emotive, never manages to penetrate the many layers within Kom's character and as a result we experience only the flippancy and not the reality.
The roles of her coach (Sunil Thapa, actor from Nepal), husband (played by debutant actor Darshan Kumar) and parents are basically supportive in nature and reasonably enacted. The corrupt sports official though comes across as a stereotype. The songs and background score swell and soar in an attempt to concretize the build-up but there's no sticking it!
There is of course another dimension to Omung's creation. One that strives , quite blatantly, to give Manipur-the little known north-eastern state of India, mainstream recognition. In that he does manage to ace.